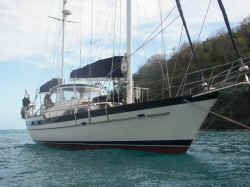 Welcome to the Jalapeño Charters web site, home of information about your personal sailing vacation in the British Virgin Islands, US Virgin Islands and the Spanish Virgins aboard the 52 foot ketch, Jalapeño.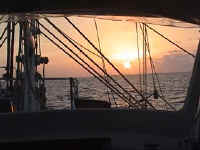 Join us for a few day, a week, or more sailing and exploring the Caribbean islands. Jalapeño is set-up to provide one or two couples, or a family of 6 with the comforts of a home on the water that will have you spoiled. For more details about Jalapeño, click on the link to The Boat.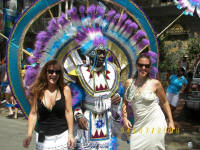 Most people who take a Caribbean sailing vacation find it to be the most exotic, relaxing, and fun vacation experience they have ever had. Your crew has been sailing the Virgin Islands and other parts of the Caribbean for over 10-years, and still find the experience magical.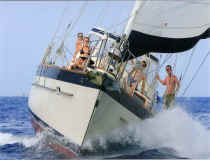 Why take a cruise ship, when you can have your own private sailing yacht, and go to destinations that the cruise ship passengers never go.

| | |
| --- | --- |
| | Dine on gourmet meals with a perfect sunset each day. |
| | Try some of the fabulous restaurants the Caribbean has to offer. |
| | Relaxing and reading, swimming, or learning to sail, your crew is ready to meet your vacation needs. |